Using Reports, you can import simple spreadsheets (CSV) into SAM.

1. Create a report with the exact column order as your spreadsheet. This process is the field mapping. Your columns will be imported to SAM in this order.

Name columns must be divided prior to upload into First Name and Last Name fields. Make sure your first/last name order for columns is correct before import.





2. Open the Report. Click Options > Advanced Options > Import Data
3. Upload your CSV file






4. Review the Mapping. Check "Use Existing Case when Exists" if you are uploading records that may be previously entered and you do not want to enter another Case record.
You may use the Table and Field drop down lists to remap.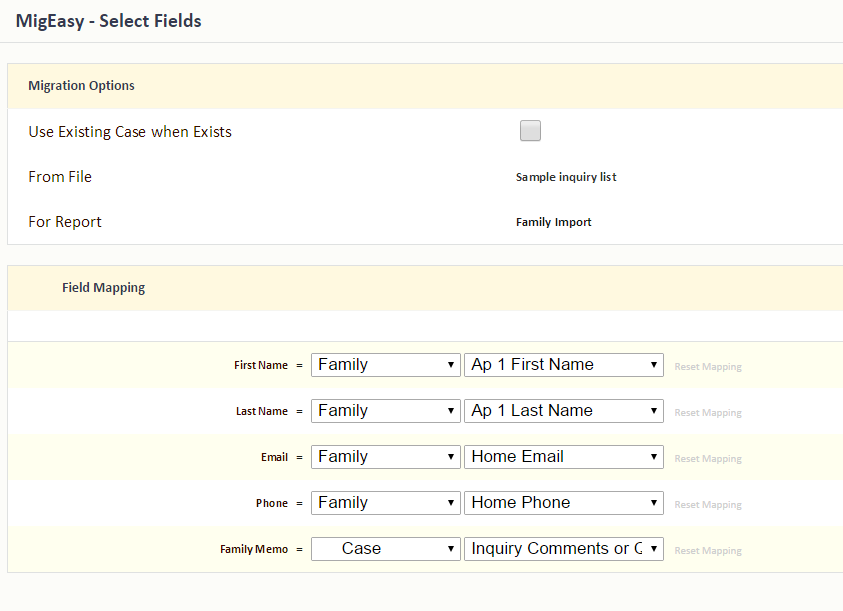 5. Confirm the Migration. Press Confirm when you are ready.
Alternately, you may click "Cancel and Edit" to manage the import.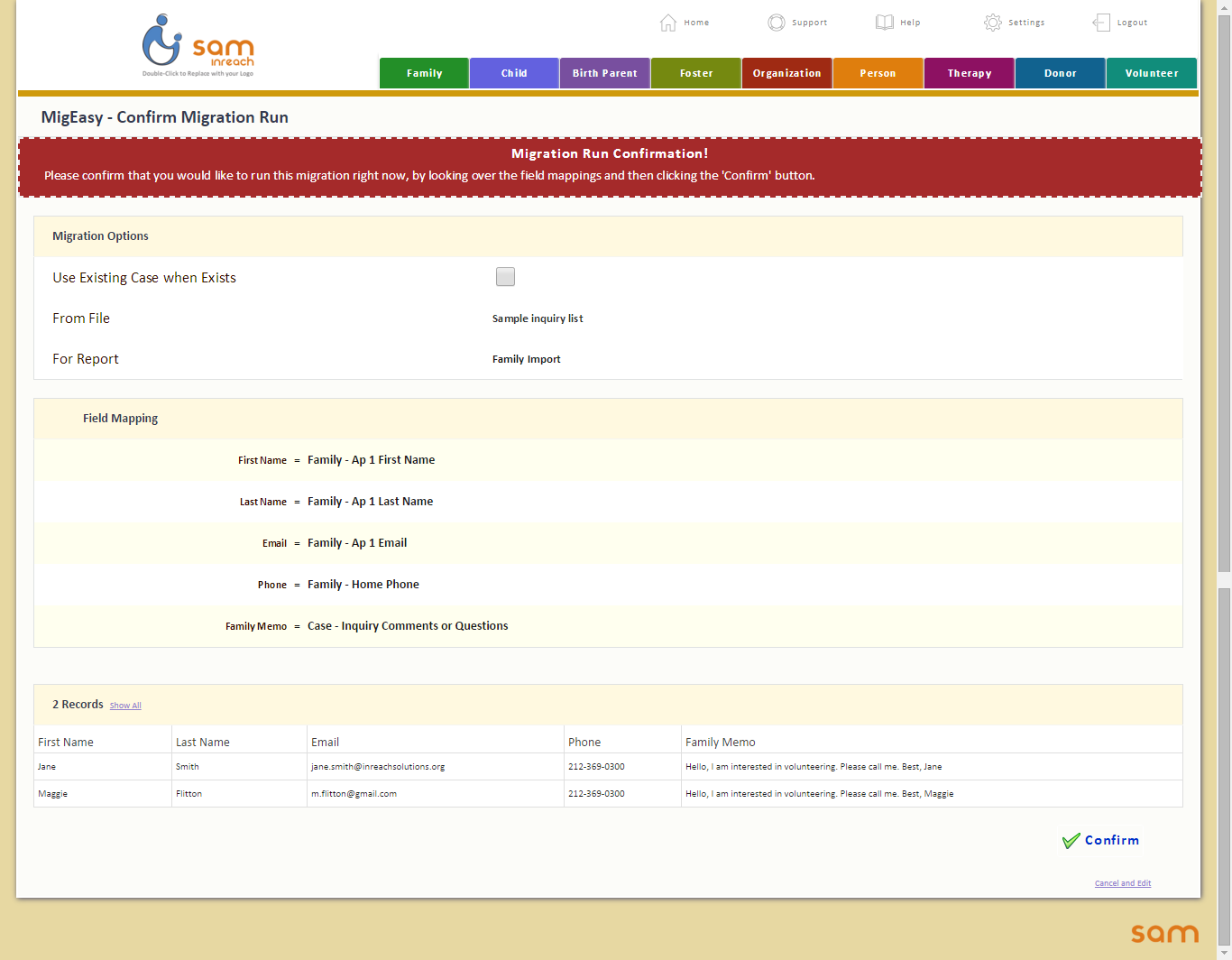 The "Report of Migrated Records" is filtered by the "Imported From" field, which is only entered for newly created records. So, if a record was auto-matched to an existing one then it will not be shown in this report. This means that the Record Count on the report may not match the number of rows in Excel file.




SAM will provide error messages if you choose fields that cannot be imported into, such as calculations and non-editable fields.