Manually add a Prefill Group
1. Open the Record/Main Entity > Open the form where the Prefill Group exists.

This would be on 1:Many tables/forms, such as Communications, Services, Documents, Case Notes, Medical Exams, etc.
Prefill Groups are called Document Checklists on Documents.

2. Select the Group to apply from the list of available Groups.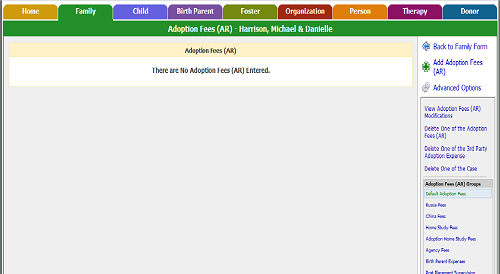 3. Confirm the selection and the records will be added to the Parent Record automatically.

Lists that have attributes or Amounts will be prefilled. As shown, the Fee Amount for each Fee Type (Group/List Item) is entered automatically.