1. Open the form where you would like to add the Prefill Group. 

2. Click Advanced Options. 

3. Click the "Enable Prefill Group for Table Name".
This will only be available on Forms based off of a 1:Many Table that also have a list field.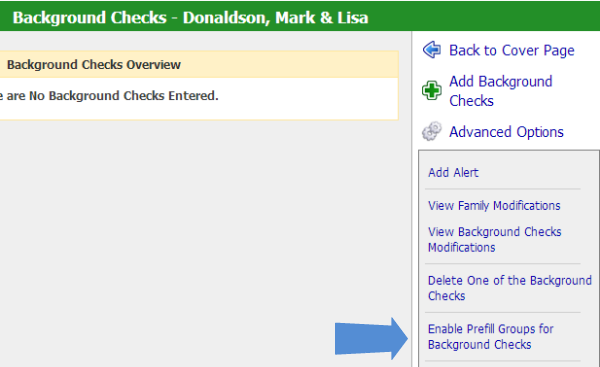 4. Name the Prefill Group. SAM auto enters a name based off the table.

5. Select the list the Prefill Group will be pulling from. Only list fields from the target table will be shown. Click Save.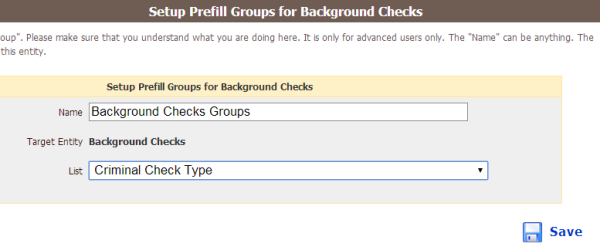 6. You will be directed to name a Group within the Prefill Group since no other groups exist yet. Multiple groups can be setup under a Prefill Group to segregate groups for different programs, case types, or other ways of categorizing your records. 

7. Add the first item to the Group. The Items available are the List Items for the List field, which was selected to base the Prefill Group from.

To add more list items, add to the list as you would any other List. 

9. SAM will direct you to the Edit Group screen. Use the side bar to add, delete and edit the order of the items in the group. You can also edit List Items.