Form Blocks allow you to switch between 2 columns and 1 column format, so your forms have a better layout and flow.
This feature is accessible on main forms or sub forms set to Vertical orientation. Horizontal forms do not have Form Block options.
Access Form Blocks
Open the Form.
Click Edit Section Positions
Click on the "Create New Form Block" at the bottom left of the form.
Form Block numbers appear in front of Column and Section number drop downs.
Choose the Block/Column/Section order that best fits your form layout needs.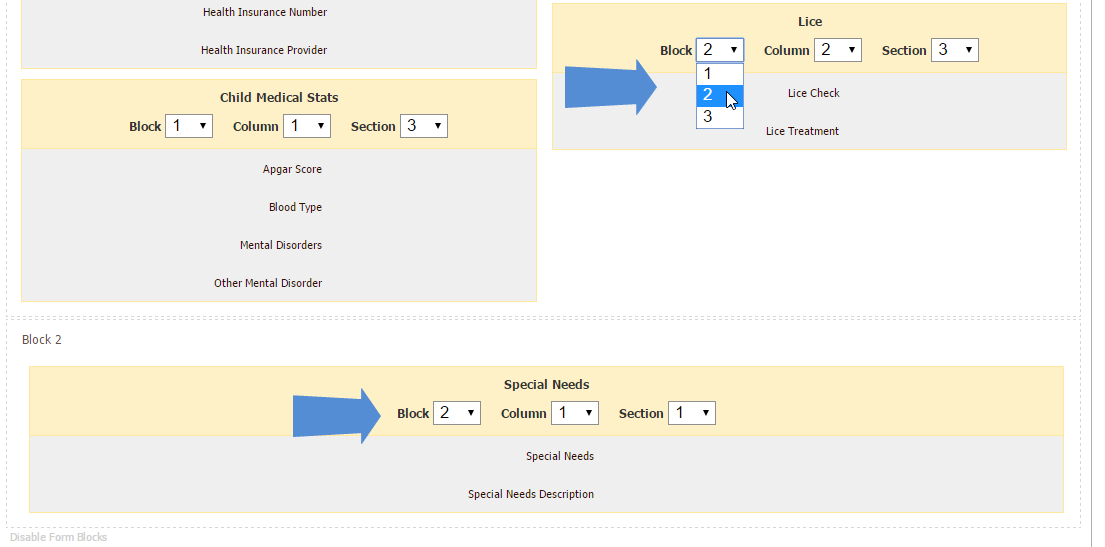 An example of Form Blocks to better organize medical data: