If you don't want to use the automatic multi-record standard form setup, you can manually create multi-record forms using Form Customizer. After creating your new multi-record table (if needed), follow the steps in this example to build your form(s).

First, we're creating a view form for unsupervised visits, which will be added to the Placement Details form (main form).
We recommend setting up multi-record view forms to show basics about the forms: Dates, Responsible workers, subject lines, etc. Then, have additional add/edit and details forms to view/enter supporting fields.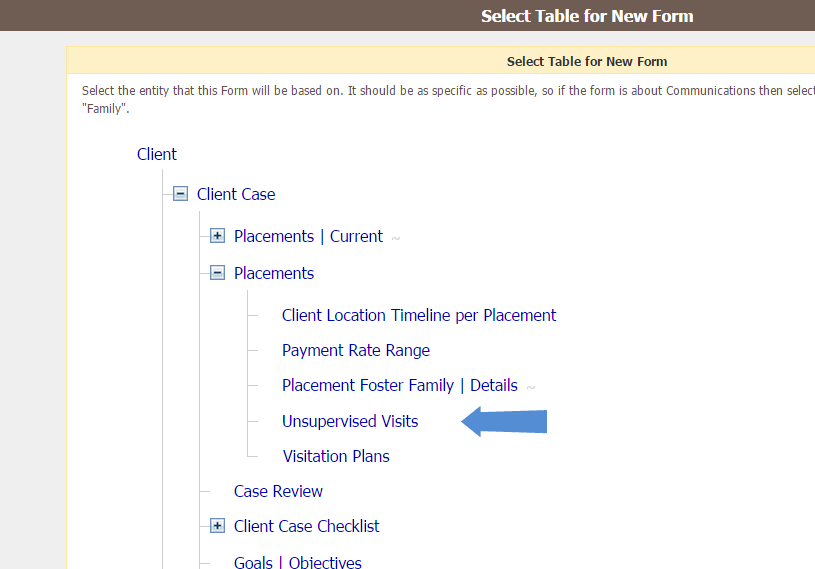 Settings for the form are below. A Container form is not created because the view form will be shown on the Placement Details view form, which is considered the container and main form.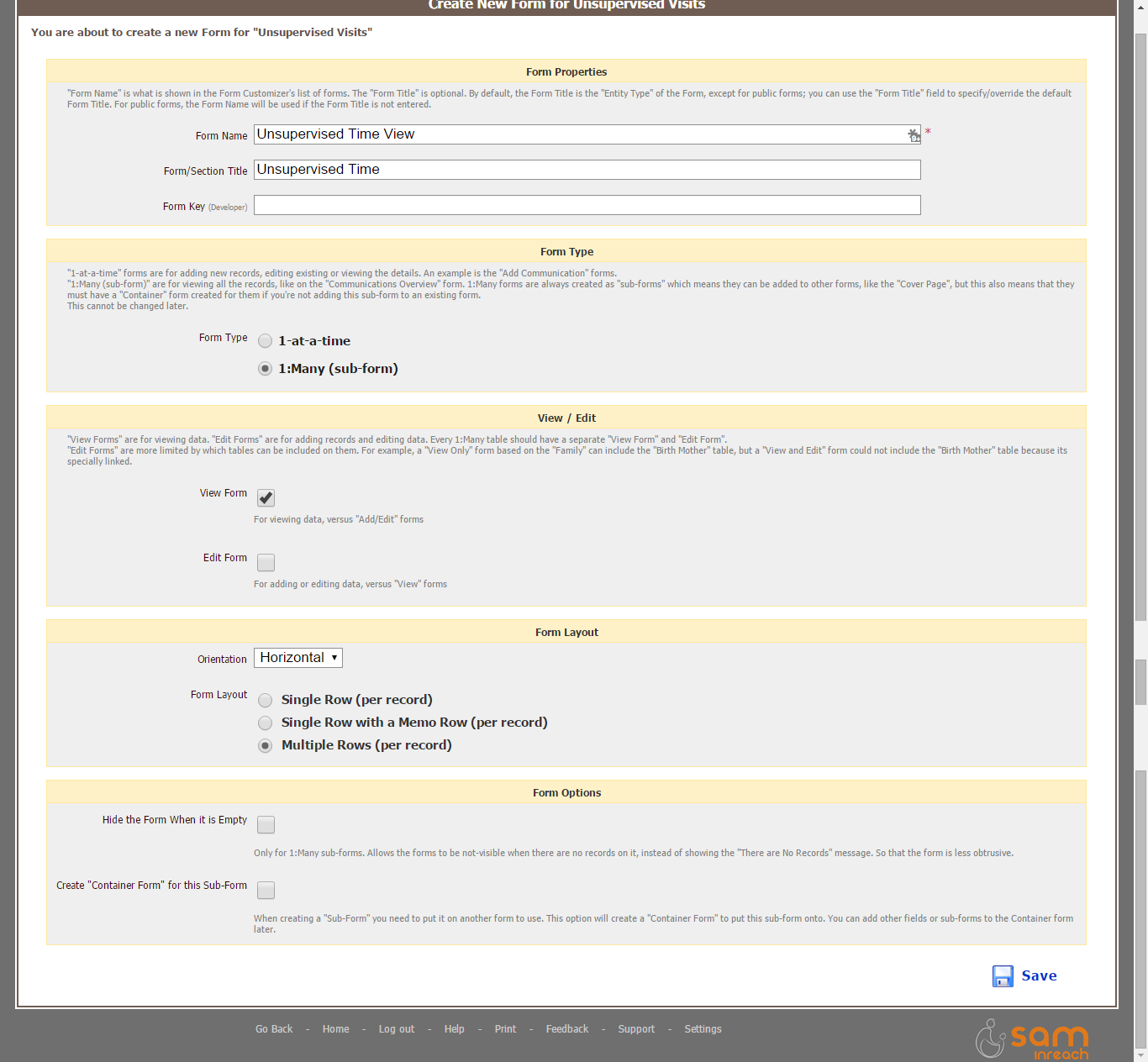 Add fields to the Form.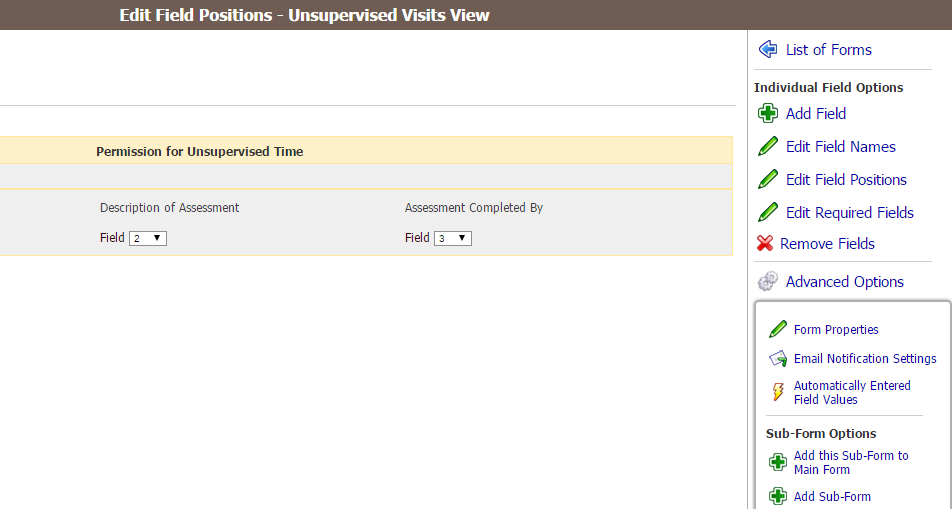 Next we'll create the add/edit forms, which have the detail fields for the table.
You can start from Settings > Form Customizer. Or, because this form will be similar and based on the same table, you can Create New from Existing under Advanced Options.

On this form, I'll be adding one record at a time, so my selection is 1-at-a-time, even though the table is 1:many (multi-record).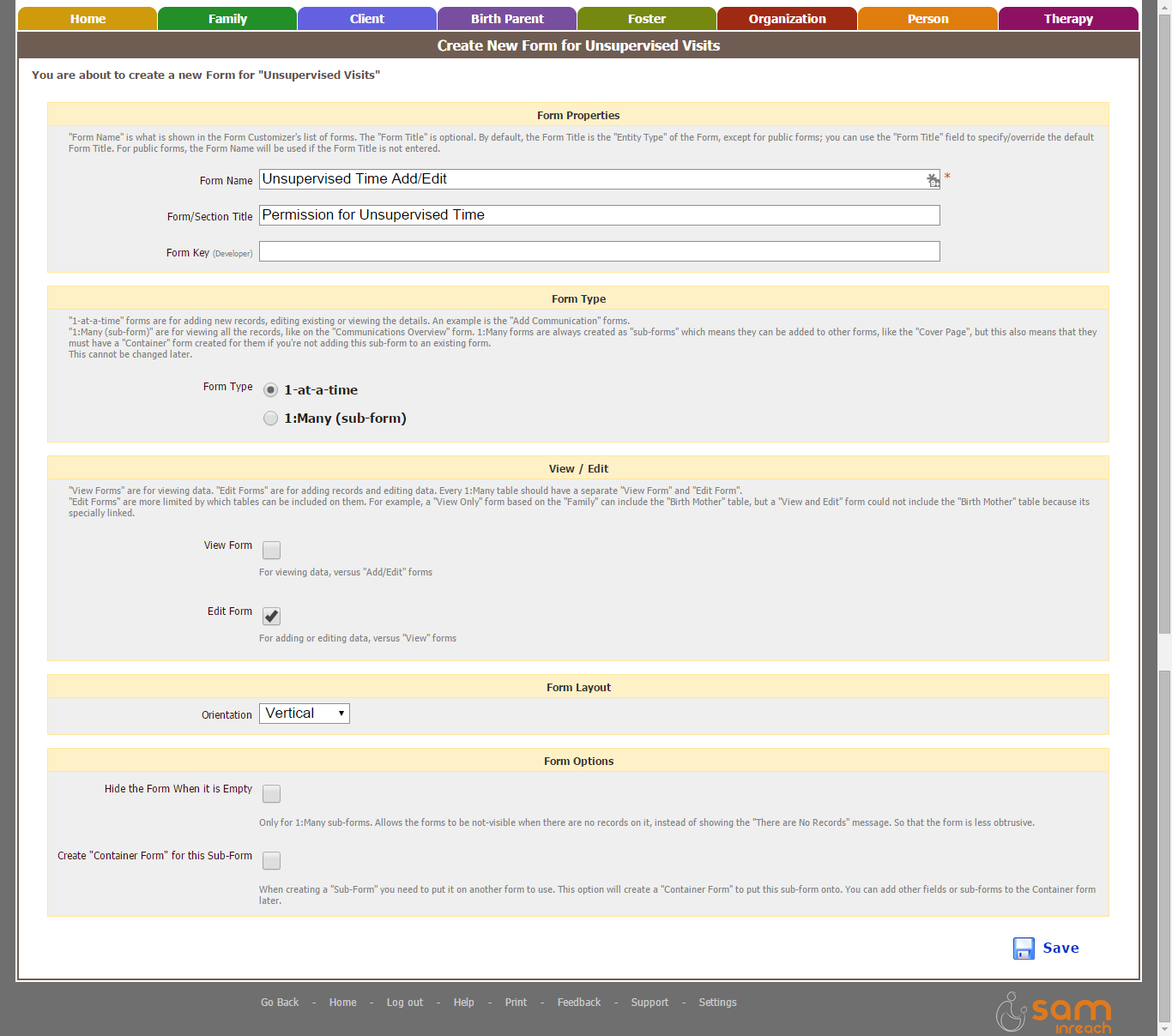 Select the "After Save Form". This could be lots of different forms. In this example, when I create a new record, I want to be directed back to Placement Details, where I'll see my record and the Placement it supports.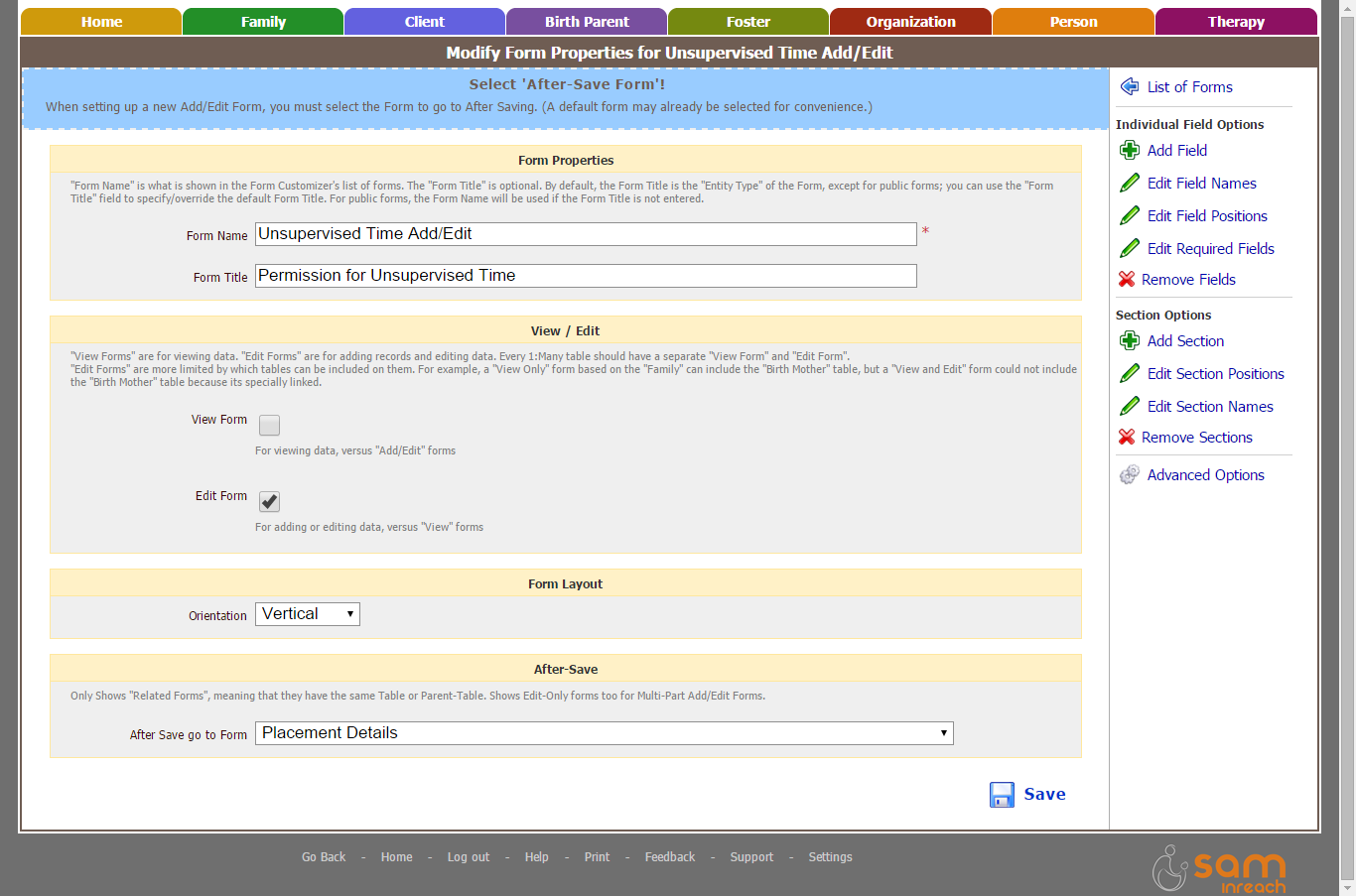 Add fields to the form. If I'd created new from existing, the fields from the prior form would be shown.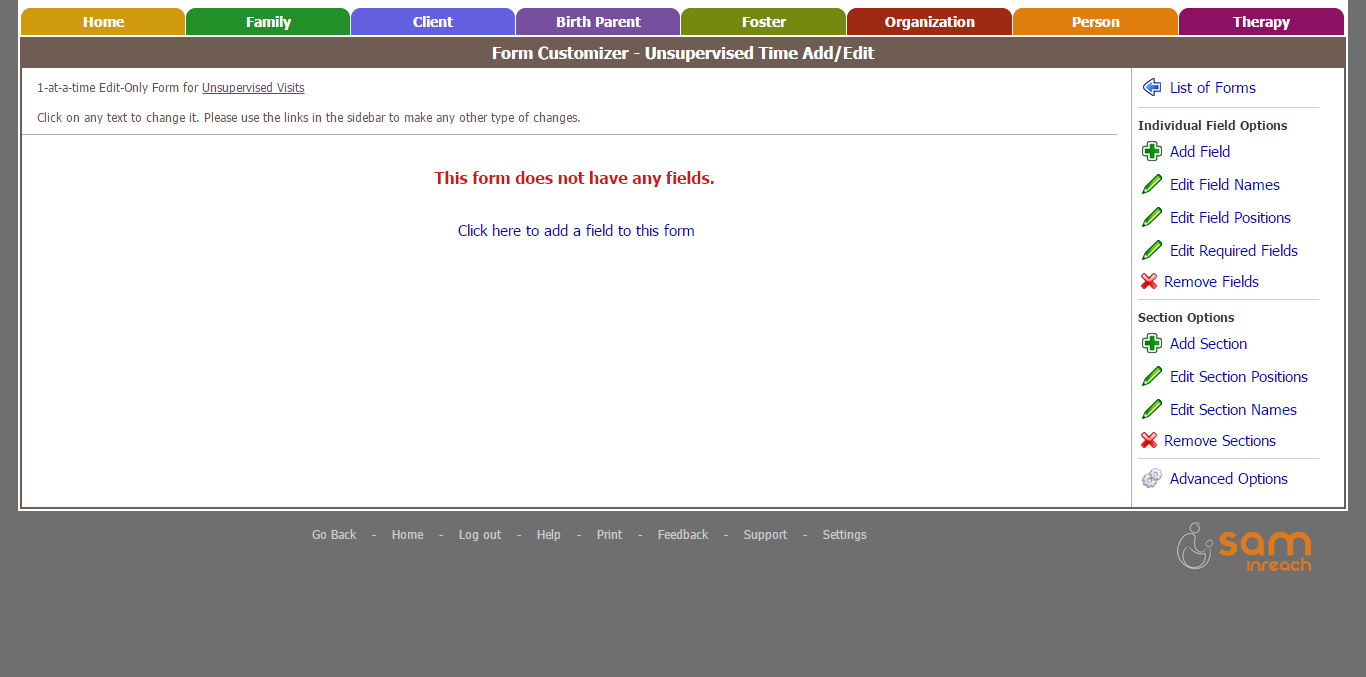 Once the View and Add/Edit forms are built, connect them.
From the View form, click Advanced Options > Form Properties.
Under Links connect the Add/Edit form as the Add and Edit.
Try both options for connecting the Add form in header or sidebar and see which makes most sense for your needs. It will vary.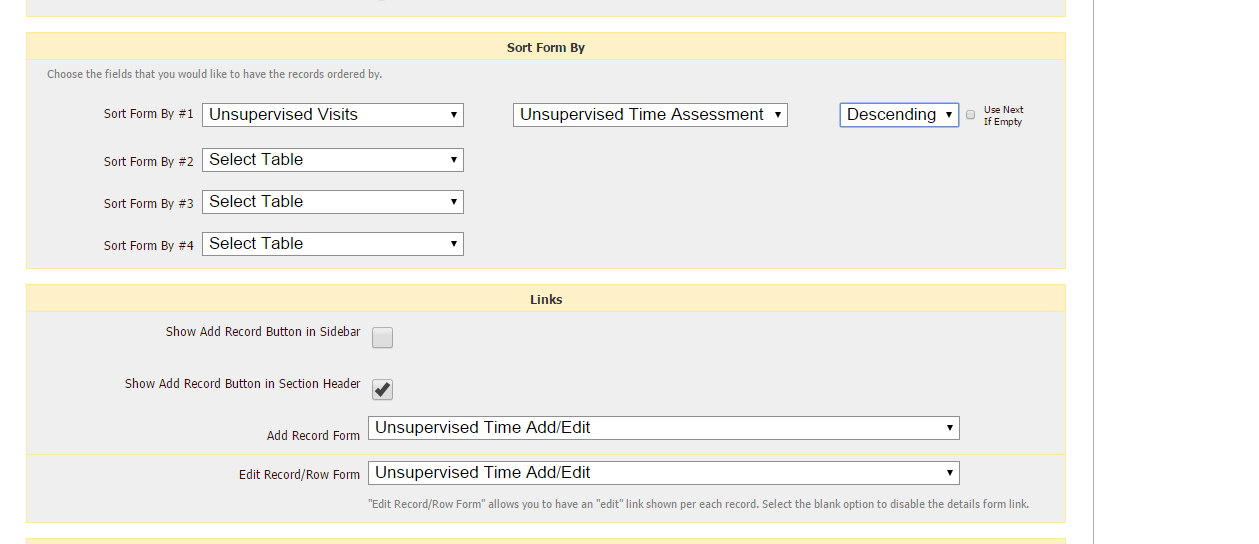 These forms live.
I've chosen to add the view form as a sub-form on the Placement Details.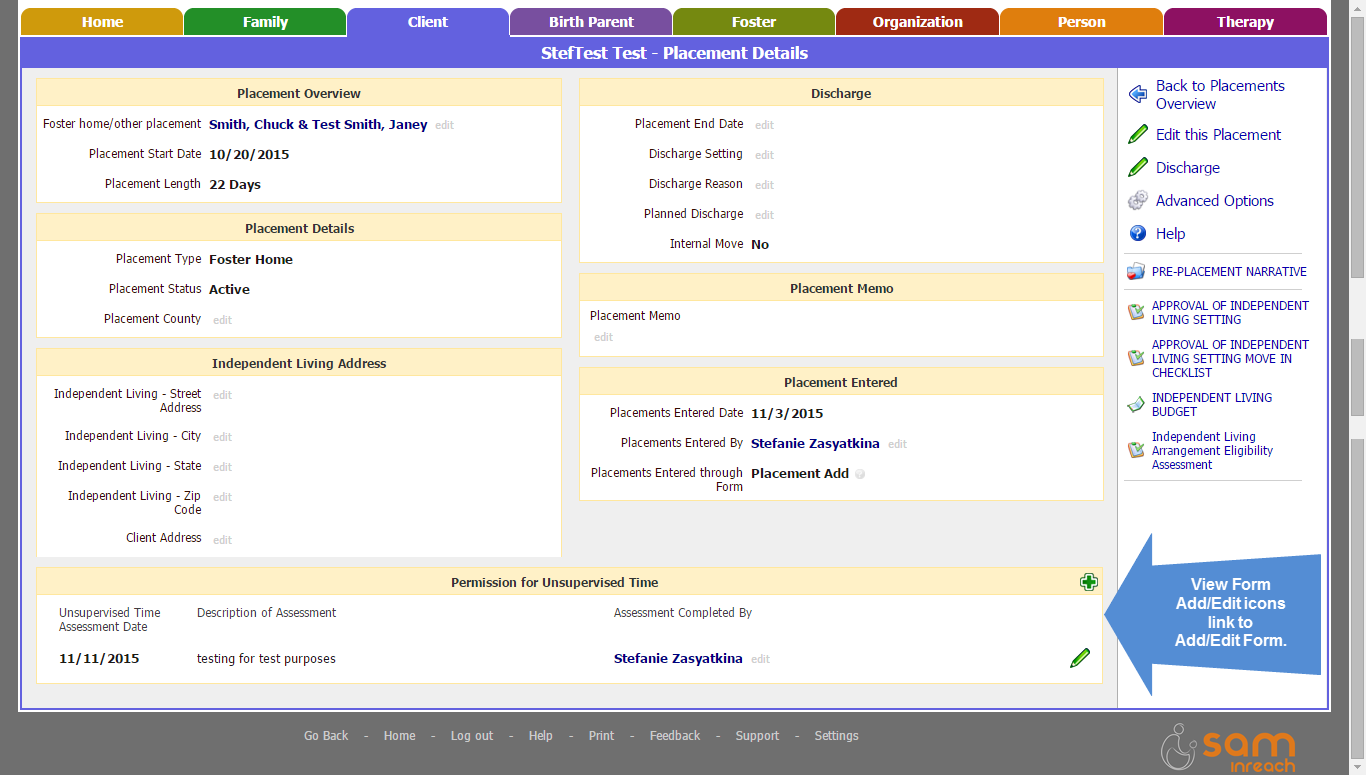 Add/Edit Form.
I've chosen to make the Add and Edit the same form, however they could be 2 separate forms.