Events allow you to track attendance to programming events and share upcoming Events online. 
Create New Event 
1. Settings > Events
2. Click Create New Event from side bar
3. Enter Event Details: Title, Date, Time, and other details which provide messaging and registration cutoff details. Press Save. 




4. Enter Event Location Details. Add additional links to aid users with maps or directions. Press Save.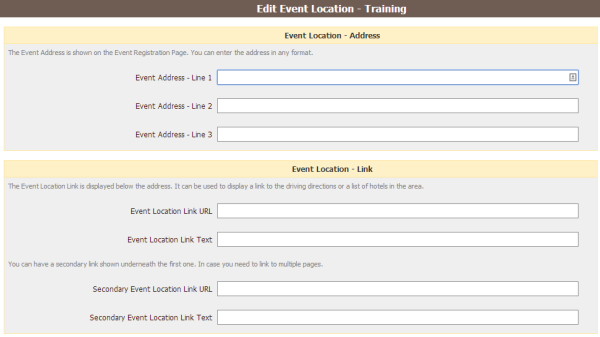 5. Enter Event Advanced Settings about the Event. Press Save. 
Show in Public Listing will allow this event to be shared online in a list of other upcoming events. 
Forms to use allows registration forms to be entered by external users. 
Learn more about Event Registrations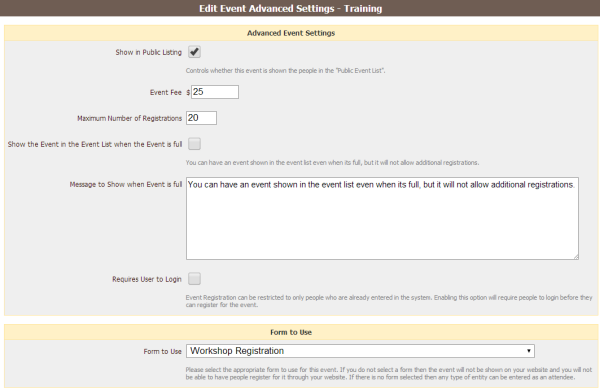 When Events are upcoming they are shown in a list at Settings > Events. 
Click View Public Event List to access the online form of upcoming events that can be shared online with external SAM users.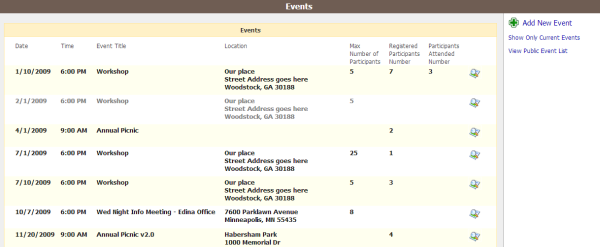 Public Event List
Upcoming events can be shown on your website through the Public Event List URL.
The Registration form set from Event Details is linked to each event as the Event title and a link beneath the Event Overview.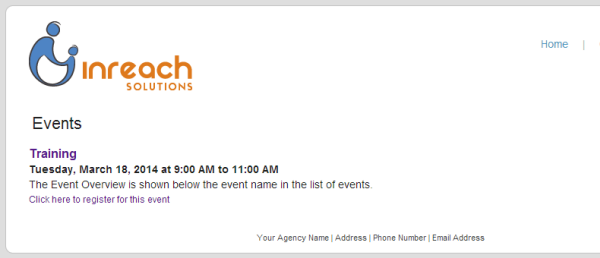 This webpage's styling is managed by the Public Forms Default Style.