Create A New Table (1:Many)
1. Navigate to Settings > Tables and Fields
2. Advanced Options > Create New Table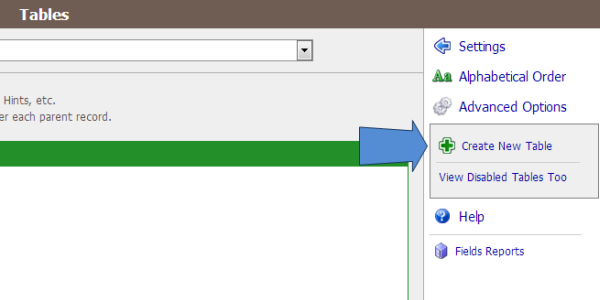 3. Select the parent table for the table you want to create. Use + sign to open other tables.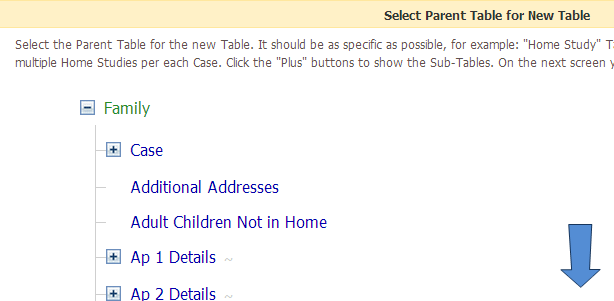 4. Name the new table and check Has Multiple Records Per Parent Table.





5. SAM will take you to the Table Properties screen.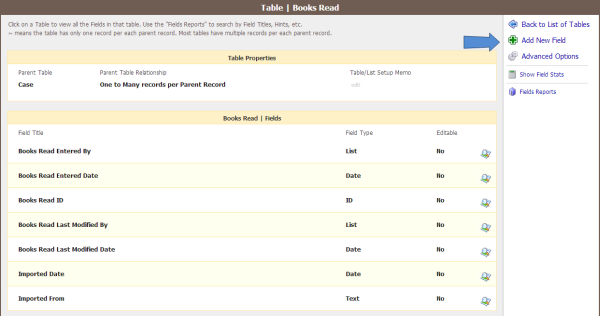 6. Use the Add New Field link on the side bar to add fields to the table. Basic modification and import fields are added to the table by default.

Once the fields are entered on the table, you can setup the form. Forms can be individually setup or you may choose our default setup via Multi-Record Standard Forms Setup.