Auto Actions allows users to automate simple tasks and data entry. They are commonly used to notify users of upcoming or expiring dates, update a category, such as Case Stage to help define your records or send an email communication to clients upon receipt of information. Auto Actions can be setup with any combination of the following triggers and actions.
Find Your Auto Actions
Access via Settings > Auto Actions. Enabled Auto Actions are shown.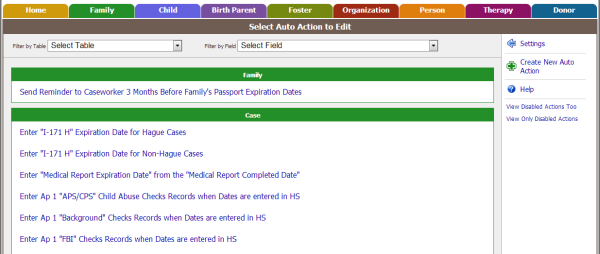 Sort & Filter Your Auto Actions
Above the list of Auto Actions are two drop down lists to help you find Auto Actions. Search based on Table or Field. In the example below, we have filtered the Auto Actions list by Family Case - Case Stage. Only Auto Actions where Case Stage is used as criteria are shown.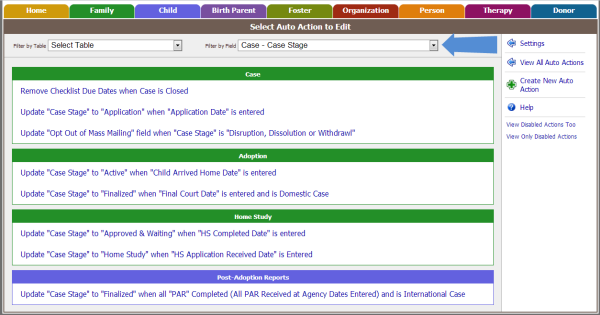 The side bar presents links to:
View disabled actions or view only disabled actions.
Access Help
View Details
Click the name of an Auto Action to open the details screen. You can make modifications to the Auto Action, Create a new Auto Action from the Existing, Disable the Auto Action or Delete.